Going Dutch 2007
Well we ventured abroad with the IMP for the first time and joined Going Dutch in Holland. We didn't drive Brian (Hillman Imp Deluxe) all the way but hooked him up to the back of the camper towed like a dream. Link to the Going Dutch Web Site
We all had a great time and met loads of old friend and some new ones. We also managed to put faces to many of the people on the forum.
See also the pictures of us on Frankas Site Click Here Fame indeed
We did the Channel Tunnel rather than the more direct Harwich to Hook of Holland ferry partly because we had never used it before but mainly for Gail she is not good on boats...
Red Hillman Imp Waiting to board the Shuttle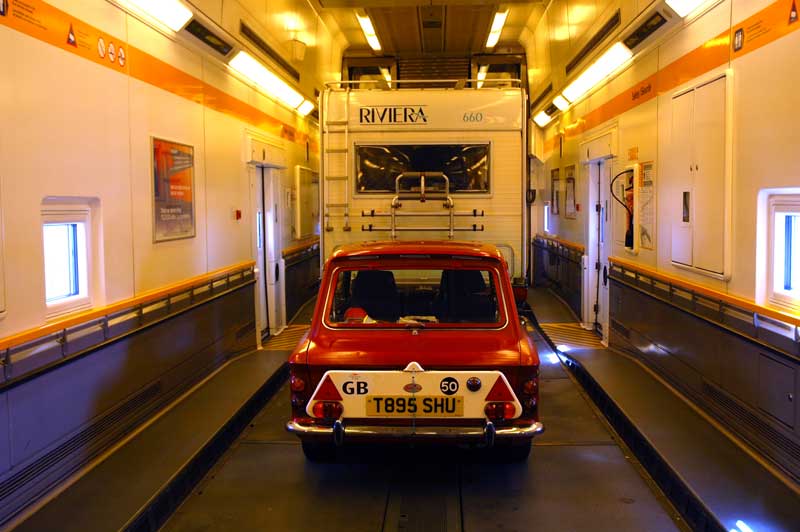 On board waiting to go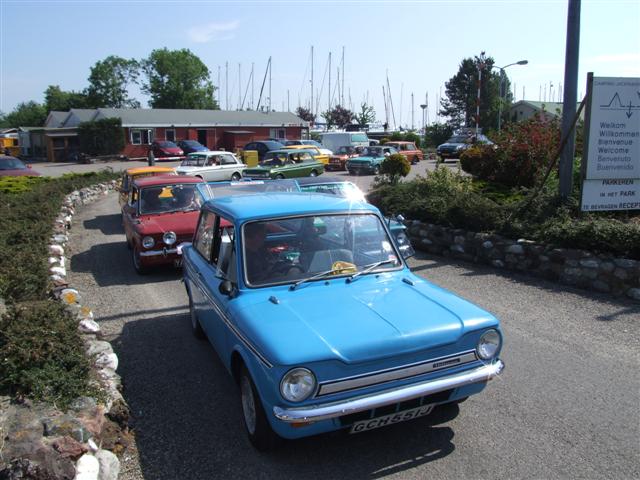 Leaving Uitdam campsite
Just cruising

Imp jam in Holland outside Edam

Lots of Impers crawling all over a big Dutch dyke.....

Imps basking in the evening sun

The Uitdam campsite

Zaanse Schans (no imps!!)

Zaanse Schans (no imps!!)

Lunch stop at De Woeste Hoogte

Here they come there they go 40 Imps lined up in a row.... outside Amsterdam.

Here is Dom trying out the heated seats in the Chairman's Nymph