:
Singer Chamois Saloon
at Coventry Area Chip Shop Run 2012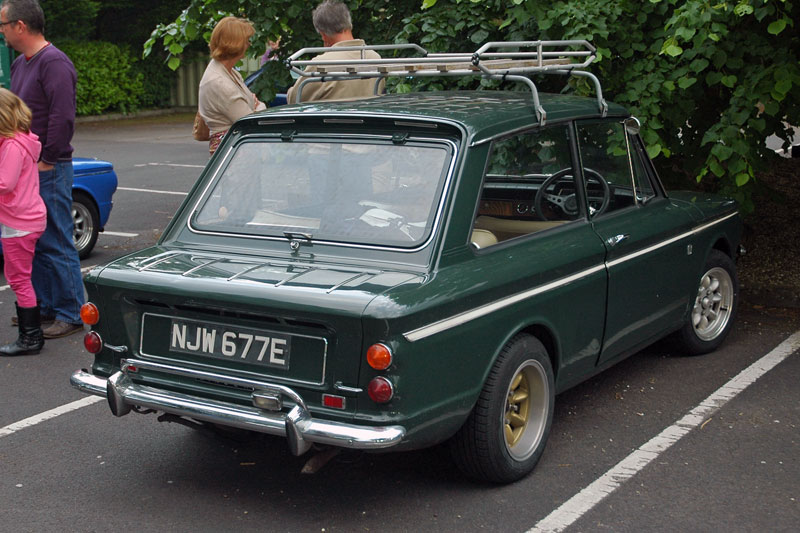 at WWW 2010, Pandy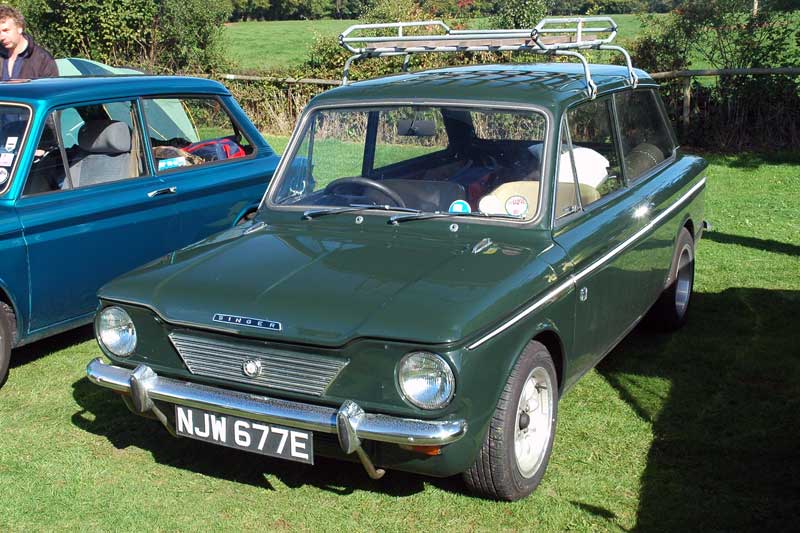 Nigel said : I am the third owner of this car from new, a woman owned it from new until a work college of hers bought it 7 years ago , he had it for four years for his son but never used it, I found it locally on E-bay and fully restored it at 47,000 miles. To date it has done another 10,600 miles. It is actually a spring special but I changed the colour of it; previously gold. I will restore it again when required and have the thought of going back to it's original colour. The reg NJW is a Wolverhampton number and is still only 8 miles from there now, and previously 7 miles from there. It has now a 998cc engine on a single Weber, the original engine was seized beyond repair; pistons had welded themselves to the liner.
at IMPTWENTYTEN, Bridgwater
at Impulse 09 Reading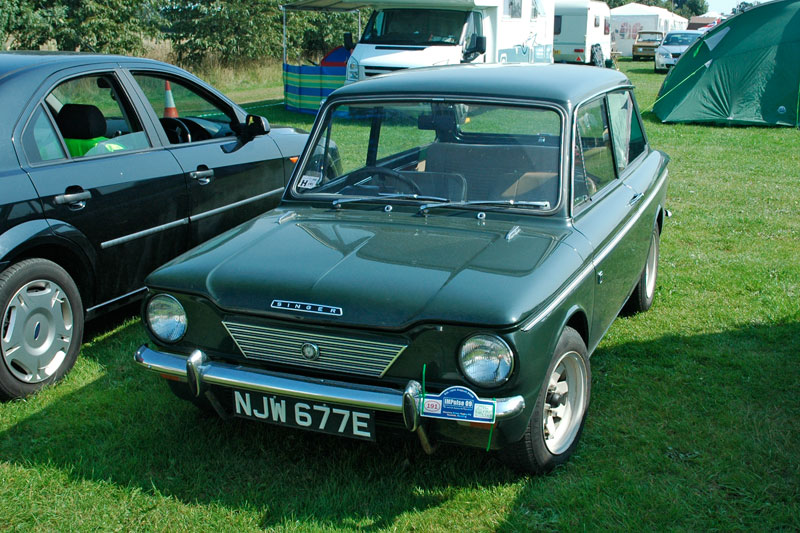 at IMP 08 Malton Yorkshire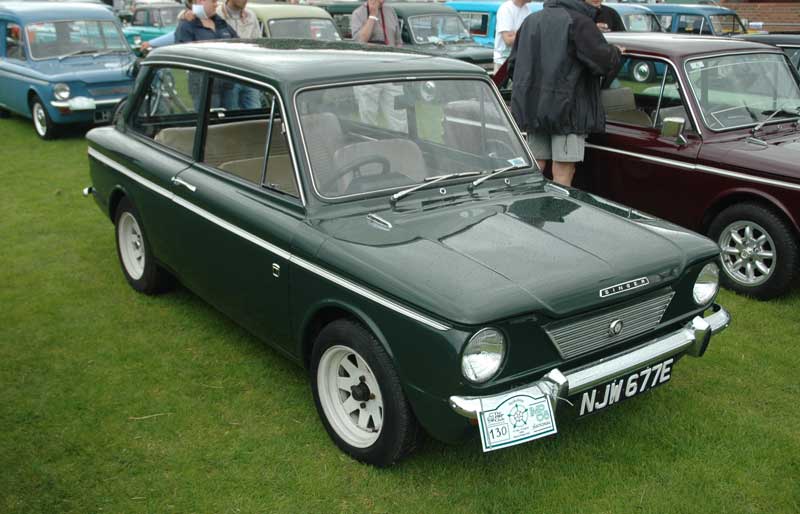 (c) Andy Smith 2022
old text